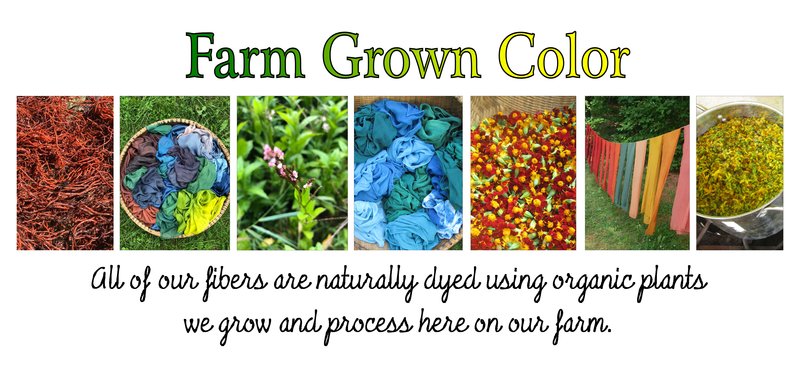 Wear Your Medicine
Plant Spirit Fibers was born out of a deep love for plants and color and realizing the healing power they contain.  When we connect with the deep wisdom and healing power of the plant kingdom we come home to our lives and our bodies in a different way and begin to develop deeper and more dynamic relationship with the life force around us. 
What Does Wear Your Medicine Mean to Me?
In my experience working with plants for natural dye engages our body in an old way of doing things, a way rooted in  traditional knowledge and wisdom.  In this way our bodies can remember these old ways, ways in which we lived closer to the earth.  Our bodies carry the wisdom of our ancestors and we hold this ancestral wisdom in our cellular memory.   
The plants can lead us back to this knowledge.  It is by engaging with the plants in these traditional ways, as a deeply embodied practice, that we can access this knowledge and find our way back to our roots, remember who we are, and find healing within ourselves which leads to healing our relationships.  Our primary relationship, one which we all share, is with Mother Earth.  This healing process begins to shift our focus toward life affirming values. I believe in the healing power of plants.  Plants offer us tremendous healing gifts.  When we dye fibers with plants, the fibers are infused with the healing spirit of those plants.  When we wear these plant dyed fibers they serve as a reminder of our connection with the plants.  In this way we are wearing our medicine, our sacred medicine, that which empowers us to heal.  These fibers carry the vibration and healing energy of the plants, a connection which is with us all the time. I encourage you to make your connection with plants and hope you will find my art inspiring in this way.  And hope it inspires you to wear your medicine in your own life!
      
Plant Spirit Fibers in based in Brookfield, Vermont where we grow all the plants we use for natural dye. 
As our farm continues to evolve, creating plant spirit inspired fiber art, infusing textiles with plant spirit medicine, dyeing and printing fiber with plants has become a family affair.  My husband, Zac, is responsible for growing most of the dye plants, helping with harvest and processing, while I do all the dye work.  And our daughter Maybelle loves to join in with all of it.  We have a beautiful outdoor studio where we do the processing and dye work and where we offer classes in plant dye and fiber arts during the summer.  
We are deeply grateful to live on a beautiful farm and homestead in Brookfield, Vermont.  We have dairy and fiber goats, chickens, our cat, and dog. We grow nearly all our own food and medicine.  We feel so grateful to be able to farm this land and be able to offer the gift of plant healing and beauty.  I hope you enjoy our work.

Thank You for reading,
Jennifer Johnson